Imagine Your Home at Country Club of the North. A Place Where Your Family's Distinctive Story Will Unfold.
Quality homes that both comfort and inspire are only part of our story at Country Club of the North. Highlighted by gorgeous natural surroundings, Country Club of the North brings comfortable living to a whole new level. Your family will be welcomed by a connected community that offers engaging social events, an acclaimed Jack Nicklaus Signature Design golf course, fine dining and athletic amenities such as tennis and swimming, all within our neighborhood.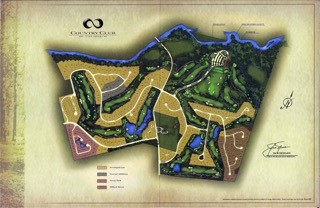 The walls in your home should tell a story - who you are, your life, your dreams. Building a new home in Country Club of the North can turn your dreams into reality. For the Estates at Country Club of the North, we work with a select group of custom home builders who exemplify qualities of commitment, expertise and excellence.
Visit our Real Estate Site for more information
Stylish homes and a thriving Country Club all integrated in a naturally beautiful setting. An energetic yet relaxing atmosphere where you can enjoy life! We want you to be part of Country Club of the North. Contact Brian Corry, Director of Community Services, at (937) 374-2261 or bcorry@ccothenorth.com to discuss the many options available today!
The Estates at Country Club of the North is a deed-restricted community where an existing Declaration of Covenants, Conditions and Restrictions serves as a guide for home construction, landscaping, property maintenance and neighborhood conduct. Select the following links for important community documents.
Top 10 Compliance Expectations
Covenants, Conditions & Restrictions
Designated Limited Pedestrian Access
Reserve Association Supplemental